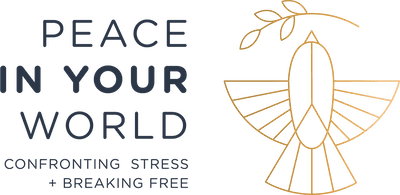 THE COURSE
Peace in Your World
I do not advocate a 'one-size fits all' solution to stress management because everyone has different problems and needs.
I have very specifically designed my six-week online course, Peace in your World, as a multi-tiered platform with the ability to produce an entirely individual and targeted approach to stress identification and resolution. Peace in your World has been developed for time challenged people, so is the perfect solution for those with very little spare time. There are no webinars to attend or deadlines to meet. You follow the course at your own pace. Take a look at what to expect here.
By utilising age-old wisdom and cutting-edge stress management techniques, the Peace in your World course has been proven to drastically reduce stress levels and improve mental wellbeing. The Private Coaching component of the course further ensures you have all the necessary support whilst working through the program.
In just six weeks you'll acquire countless skills, learn invaluable techniques and gain insightful knowledge to promote balance and regain control of your life.
Full course package: $199.00
Or pay over 10 weeks
COURSE COMPONENTS

The Meditation Technique
Delivered via an MP3 download. This highly effective guided Meditation Technique combines age-old wisdom with cutting edge technological advances. This technique requires absolutely no prior learning and offers immediate benefits.

Vital Information & Essential Exercises
The Core component of the course is vital information and essential exercises delivered weekly by email. These exercises are cumulative, building on knowledge gained as you progress. You quickly gain new tools and strategies to effectively manage stress and promote balance and more control over your current situation.


E-Handbook
On completion of the six-week course you will receive a link to download the entire 'Peace in Your World' course in e-handbook form, to keep for future reference. The e-handbook also contains a course maintenance section. This is the final component for creating and sustaining happiness and greater fulfillment in your life.

Private Coaching
To maximise benefits to participants the program has been designed in conjunction with a private online coaching platform. This is to enable people to undertake this program and gain support during the six-week period. Each participant will have the opportunity to, anonymously if preferred, ask one question per week and be guided throughout the program by myself.
TESTIMONALS
What people say about the 'Peace in Your World' Course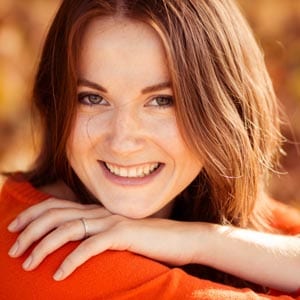 "The concept of the 'Peace in Your World' program really appealed as I have always suffered majorly from stress around exam time at Uni. I absolutely loved the entire course! Every week I was so interested to get the new information and exercises. I have learnt heaps of things about myself and have developed great skills that I can use forever in my life. It was incredibly good value for money."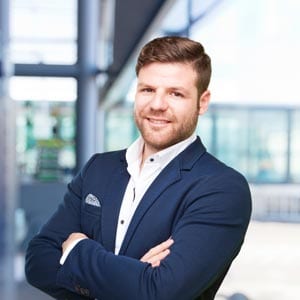 "I was struggling in a job situation and corporate culture that I loathed until, finally, things really got on top of me. I was so stressed out but, like a lot of men I suppose, I didn't really want to admit to myself that I needed help. One of my friends recommended Diana's 'Peace in Your World' course. I have to say straight up that it has completely changed my outlook. Right from the very first week I felt calmer and more hopeful about my capabilities and my future. And I couldn't believe how much I enjoyed doing the meditation… I certainly hadn't expected that. The course armed me with the tools to have the courage to change my situation. Currently I am feeling so much happier, working in a temporary job until the right work situation eventuates."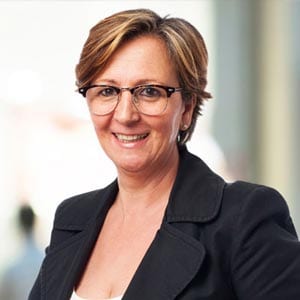 "My husband died after a very tough battle with cancer, and two years later, I was still struggling with grief, unable to move on. Participating in the 'Peace in Your World' program has been an amazing experience for me. I opted for the package including the private coaching platform. I cannot say how highly I would recommend the course. It has assisted me to regain my former confidence and motivation. I learned how to safely process painful emotions and am now feeling much happier and positive for longer periods of time. I'm not quite there yet, but I definitely know where I'm heading, and that my future is brighter!"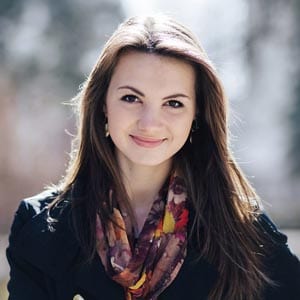 "My husband and I started a new business venture six weeks after our second child was born. Although, in theory, I was prepared for this and had childcare and other ducks in a row, I was not prepared for the stress that came with our immediate success! I was on a rollercoaster ride where I felt I had lost all control of maintaining a semblance of balance in my life. I knew my health was in jeopardy and I had to do something fast! The 'Peace in Your World' meditation technique immediately helped me to feel calmer, and I learned so much about myself, and how to get my priorities in the correct perspective, from the exercises. Because my husband has seen how beneficial the whole course has been for me, he wants to do it also."